Irony at its finest...
'60 Minutes' goes to Sweden to show how peaceful refugees are... Entire crew gets assaulted by refugees!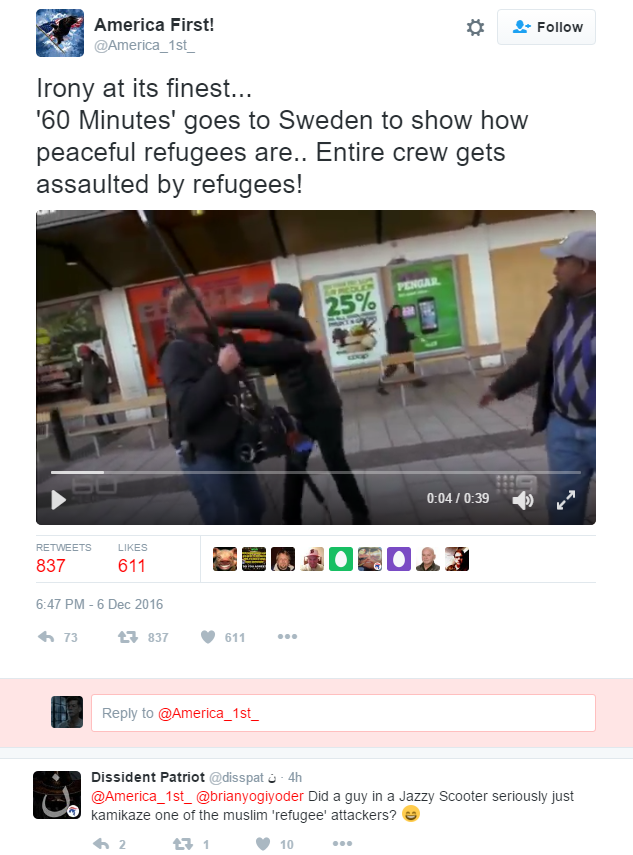 https://www.youtube.com/watch?v=8lIvm56lgQ8&feature=youtu.be
Yes. It is ironic. My favorite part is where the local Swede comes to the crews defense even though he is in a wheelchair. It's only 38 seconds long. I hope you will have a look. I'll bet you will watch it more than once.